Endecotts Limited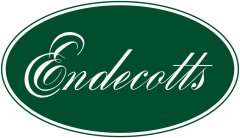 Endecotts are the world's leading manufacturer of quality laboratory test sieves, sieve shakers, and related laboratory equipment.
Our sample analysis equipment is used by laboratories in all four corners of the world. Endecotts was founded in 1936 and has over 80 years established an enviable reputation for quality and accuracy. 
Endecotts test sieves are available in a wide range of sizes to meet every national and international standard and virtually every specification.
Whether it is agriculture, engineering, mining, pharmaceuticals or some other critical area where accurate analysis is vital, our customers know they can rely on the name Endecotts.