Seward BA6241 Stomacher 400 ECO bag (PATH) , 177×200, 500 per pack (10 x sachets of 50)
Stomacher® 400 ECO bags
 1:10 PATH Test (25g:225ml)
Designed to be used with the Stomacher® 400 EVO
Provide substantial savings on consumable costs
Significant reduction in plastic waste, ideal for ISO 14001 laboratories
Seward Stomacher® 400 ECO bags are designed specifically for the Stomacher® 400 EVO, and as well as saving money, Seward ECO bags use up to 40% less plastic so they're also much more environmentally-friendly than any other blender bag.
The Seward Stomacher® 400 EVO can be used with all standard bags, and significant cost savings can be made to your laboratory by using our new and unique Stomacher® 400 ECO bags.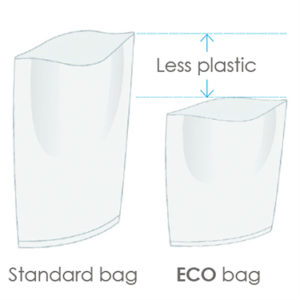 Seward ECO bags. ECOnomical and ECO-friendly
Save up to 25% on annual consumable costs with Seward ECO bags,compared to cost of Seward standard bags.
Seward ECO bags provide the ideal solution for streamlined labs. Choose from two Stomacher® 400 bag sizes specifically suited to performing sample preparation methods for 25g Pathogen tests and 10g TVC tests.
Less cost. Less wastage. Greater value for your Lab.
Seward Stomacher® 400 ECO Bags**
Suitable for the Seward Stomacher 400 EVO only
Recommended Accessories