In order to provide you with the perfect end-to-end solution for powerful stirring and the simplest operation in the laboratory, we have added packages to the Hei-TORQUE product group. Each package contains a telescopic stand and a suitable clamp for easy use on lab tables.
Specifications
Number of speed gears
2
Rotation speed range
10 - 400 rpm / 20 - 2,000 rpm
Rotation speed indicator
digital
color 3.2"
Speed control
electronic
Max. torque
400 Ncm
Torque indicator
precise value
Overheat protection
automatic cut-out
Viscosity max.
250,000 mPa s
Stirring cap. (H2O), max.
100 l
Throught-shaft design
yes
Shaft diameter, max.
10.5 mm
Counter/ Timer
yes
Analog / digital interface
USB and RS 232
Power rating motor input
150 W
Protection class IEC 60529
IP 54
The devices of the Hei-TORQUE Ultimate line are Heidolph high performance overhead stirrers.
The Hei-TORQUE Ultimate 400 laboratory stirrer is ideal for the powerful stirring of viscosities up to 250,000 mPas or volumes up to 100 liters (H2O). Thanks to its 2-gear stage design, it stirs particularly powerfully in the speed range up to 400 rpm and is therefore particularly suitable for applications with highly viscous media that require mixing in the lower speed range. However, operation at speeds of up to 2,000 rpm is also possible in the second speed.
In addition, the Hei-TORQUE Ultimate 400 offers, above all, the possibility of ramp programming, process monitoring (including timer function, torque trend display as a value), as well as the necessary equipment for documenting your application parameters. For this it is equipped with two interfaces - USB and RS232 - which give you the greatest flexibility to connect the device to a PC, a programmable logic controller (PLC) or an automation system such as e.g. LabManager. The scope of delivery includes the free Hei-Control software for remote control of up to 4 devices via PC.
The laboratory stirrer Hei-TORQUE Ultimate 400 performs every stirring task with minimal noise thanks to the latest engine technology. The safety-related start/stop touch-function serves to minimize the risk of unintentional switching on.
Suitable for use in fume hoods or as a drive for reactor superstructures, the Hei-TORQUE Ultimate 400 has a quick-action chuck (quick chuck with safety ring) with a diameter of 10.5 mm, which can be combined with a large number of stirring tools for the best stirring results.
Range of Performance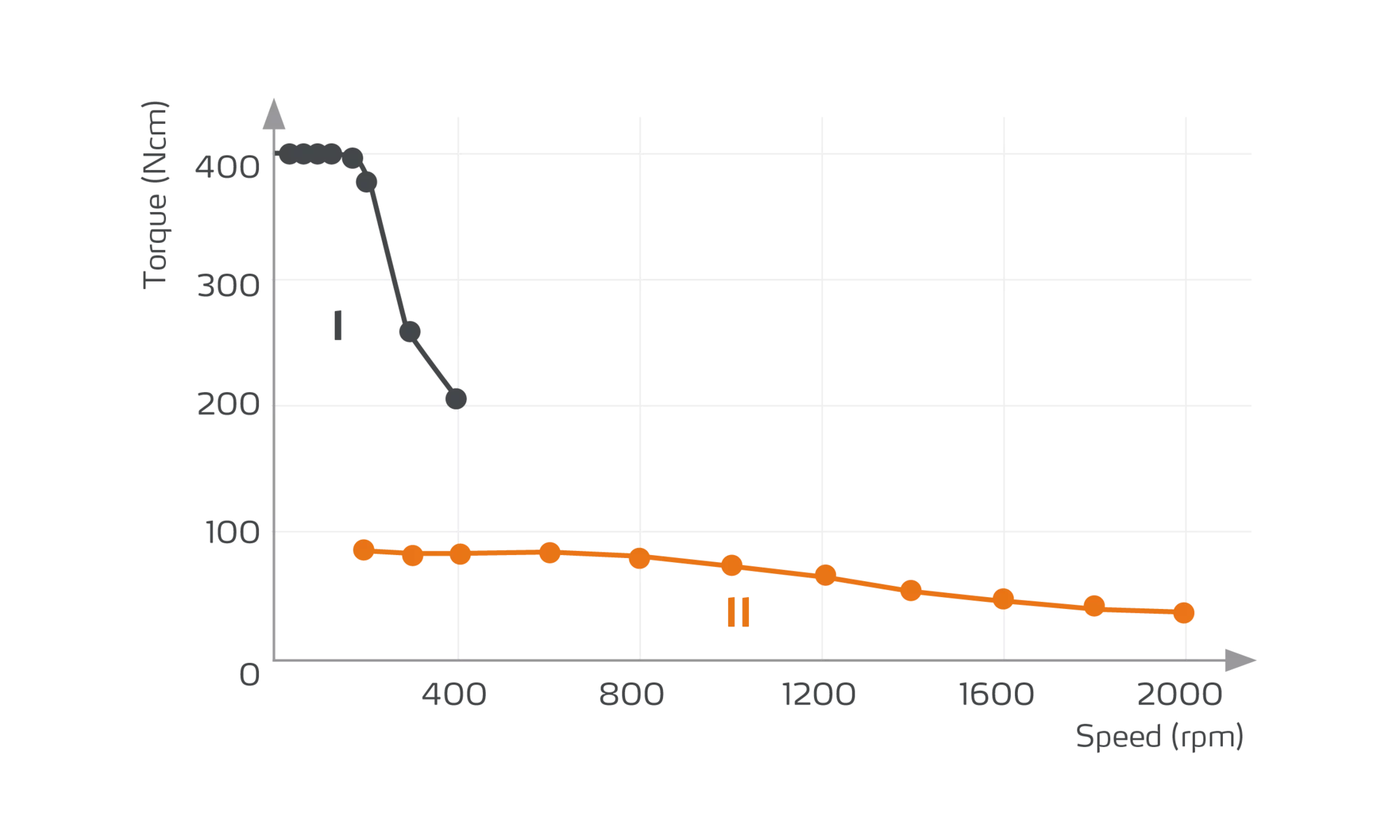 400 Ncm
Performance graph of:
Hei-TORQUE Ultimate 400
A 2-gear stage design guarantees highest power over the entire speed range
SKU

501-64029-00

Commodity Codes

84798200

Stirring quantity max. per stirring position (H2O) (L)

100

Speed range (rpm)

10 - 400 rpm - 20 - 2,000 rpm

Viscosity max. (mPas)

250,000

Motor rating output (W)

150

Manufacturer

Heidolph Instruments GmbH

Country of Origin

Germany
Recommended Accessories