Daicel 88S94 CHIRALPAK ® IB N-3 SFC Supercritical Fluid Chromatography Polysaccharide Derivatives Solvent-Rich Analytical HPLC Chiral Column 150mm, 2.1mm, 3µm
Free Mainland UK Shipping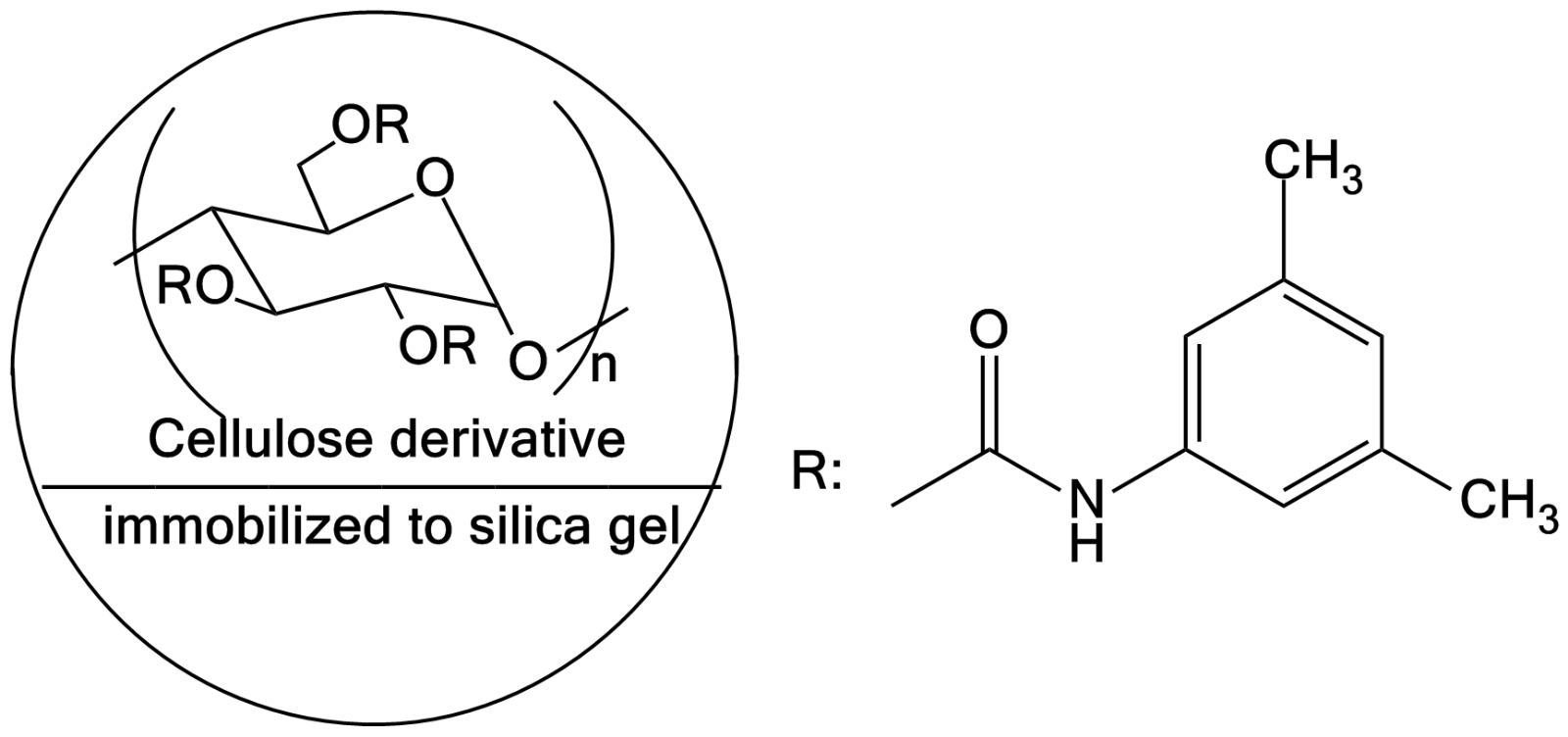 The surface of the silica gel is covalently bonded with cellulose-tris(3,5-dimethylphenylcarbamate)
CHIRALPAK ® IB N-3/SFC, CHIRALPAK ® IB N-5/SFC solvent-resistant chiral column, covalently bonded to the surface of silica gel with cellulose-tris(3,5-dimethylphenylcarbamate)
Solvent use is unlimited, extensive dissolution conditions, any miscible solvent can be used as mobile phase, dissolved sample, chiral column regeneration. It also has the high pressure resistance necessary for use on SFC.
Solvents that can be used are, for example:
Main mobile phase: CO 2
Auxiliary solvents: Ethyl acetate, CH 3 Cl, THF, MTBE, n-Hexane, IPA, EtOH, H 2 O, IPA, MeOH (less than 30%)
Parameter
Filler particle size

CHIRALPAK ® IB N-3/SFC: 3μm

CHIRALPAK ® IB N-5/SFC: 5μm

pressure

8-20Mpa

temperature
~40°C
Storage solvent

2-Propanol 100%
※ When the chiral column is used on SFC and used on HPLC, the system is quite different. Please strictly follow the instructions in this manual to avoid irreversible damage.
For the IB N type, the same cellulose tris (3,5-dimethylphenyl carbamate) as the chiral selector CHIRALPAK IB / IB-3 (particle size: 5 μm / 3 μm) and cellulose derivative (Cellulose tris (3,5- dimethylphenylcarbamate) Since it uses a stationary phase immobilized on a silica gel carrier, it can be used as a mobile phase or a sample dissolving solution for silica gel-based HPLC columns such as ethyl acetate, THF, halogen solvents, DMSO, etc. as well as hexane and alcohol All solvents are available. Also, you can use it under reverse phase conditions. This product has greatly improved the degree of separation (Rs) while maintaining the conventional separation tendency. Semi-micro (for small diameter), analytical and semi-preparative columns are available, so column size can be selected according to application.
SKU

88S94

Commodity Codes

90279050

Manufacturer

Daicel Corporation

Country of Origin

Japan

Chromatography HPLC or GC

Particle size (µm)

3

Internal Diameter (mm)

2.1

Length (mm)

150

Packing Phase

CHIRALPAK ® IB N-3 SFC