Atago 5020 Portable Refracto-Polarimeter RePo-1 Package, Angle of Rotation : -5.00 to +5.00°(*) Brix : 0.0 to 85.0% - recommended for the sugar industry
A package for the RePo-1 that includes syringes and single-use, disposable filters. By using a syringe and a disposable filter, it is possible to measure stabilized values of substances such as raw sugar and other materials. These accessories are also sold separately.
Specifications
Model
RePo-1 Type A Recommended for sugar industry
Cat.No.
5020
Package Contents
・RePo-1 (Main unit)
・Beaker 100mL
・Syringe Filter Orange 45 (50pcs)
・Syringe 20mL (3pcs)
・Easy Filter (100pcs)
Options
· MAGIC™ for RePo : RE-79000
· Beaker 100mL : RE-79423
· Syringe Filter Orange 45 (100pcs) : RE-79420
· Syringe 20mL (3pcs) : RE-79421
· Easy Filter (100pcs) : RE-79422
· RePo Small Volume Adapter : RE-72093

RePo series Four points
Point 12 in 1
Brix alone can only indicate the overall amount of dissolved solids in a solution. With REPO-1, it is possible to determine if a product has been adulterated by measuring the optical rotation. For example, fructose rotates light to the left while glucose rotates light to the right. If a sample has been adulterated with glucose, it will make the optical rotation readings appear more positive than a pure solution.
Point 2Compact size
Great portability,
10.1×16.0×3.8cm
and weighs only 325g.
Point 3Automatically calculated scales
Press "User" to select the desired scale: Purity, International Sugar Scale, Specific Rotation, and Concentration.
Point 4Measurement evaluation indicator
Measurements are evaluated against pre-set tolerancelimits, and the result is indicated by green or red light.
(Upper and lower tolerance limits must be set in advance to using this function)
RePo series Features
Features and design that Atago's commitment created
Application Examples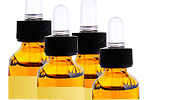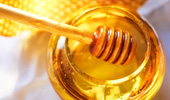 RePo series Measuring Method
❶ Fill the sample stage up to the fill line (approx. 3mL).

❷ Press START.

❸ Measurement is displayed.
Recommended Accessories