Atago 2931 MASTER-BC Battery Coolant Fluid Checker Hand Held Refractometer, Plastic Body, Ethylene Glycol. : 0 to -50°C, Propylene Glycol : 0 to -50°C Measurement Range

Applications
This refractometer has an exclusive scale for measuring specific gravity of battery fluid and forchecking the freezing temperature of ethylene glycol and propylene glycol which are used as antifreeze mixture in automobiles, thermal catalyst for solar power systems and other industrial applications.
Specifications
Model
MASTER-BC
Cat.No.
2931
Scale
Freezing temperature
Battery fluid d20/20
Measurement Range

Ethylene Glycol. : 0 to -50°C
Propylene Glycol  . : 0 to -50°C

1.150 to 1.300
Minimum Scale

Ethylene Glycol . : 5°C
Propylene Glycol. : 5°C

0.01
Dimensions & Weight
3.2 x 3.4 x 16.8cm, 90g
Options
 Daylight plate for small volume samplings : RE-2391-50M
Calibration Certificate : Contact an ATAGO representative for details.
Parts
 Daylight plate : RE-2315-61M
Design Registration No.000379326-0001, 000379326-0002 (EU)
ZL 2005 3 0116403.4,5 (China), D111526 (Taiwan), D555, 549 (U.S.A.),
1255763, 1255764, 1255765, 1255766, 1255767 (Japan)
Patent Granted in countries around the world.
Product Line-Up
---
Reason to choose MASTER series
Water resistant(α & H series)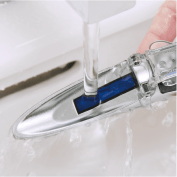 "Washable". A special design concept for analog type measuring instruments. It is a new mechanism that can be washed even under running water after measurement.
Visibility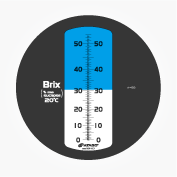 The readability of measured values is the "lifeline" for hand-held refractometer.Not only the brightness of the entire field of view, but also the clarity of the boundaries represents the basis of the optical technology that ATAGO has reached.
Contamination free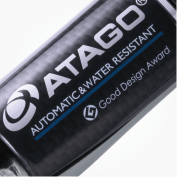 Uses a smooth grip with no irregularities. The carbon-like design contributes to both cleanliness and playfulness.
ATC Temperature compensation(α・H・T series)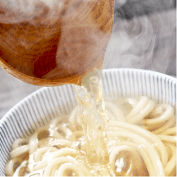 The measured value are automatically corrected according to the environment. We have thoroughly improved the structure and arrived at a mechanism, patented that is not found anywhere else.
---
Function and Design
Measurement Method
SKU

2931

Commodity Codes

90275000

Measurement Range

Ethylene Glycol 0 to -50°C, Propylene Glycol 0 to -50°C

Body Material

Plastic body : PBT (Polybutylene terephthalate), resistant to salty and acidic samples

Other Features

M : Low cost model - No IP65, No ATC

Use

Specific Gravity of Battery Fluid, Ethylene Glycol, Propylene Glycol

Manufacturer

Atago Co Ltd

Country of Origin

Japan
Recommended Accessories